People for Trees™
Make a difference in your own backyard.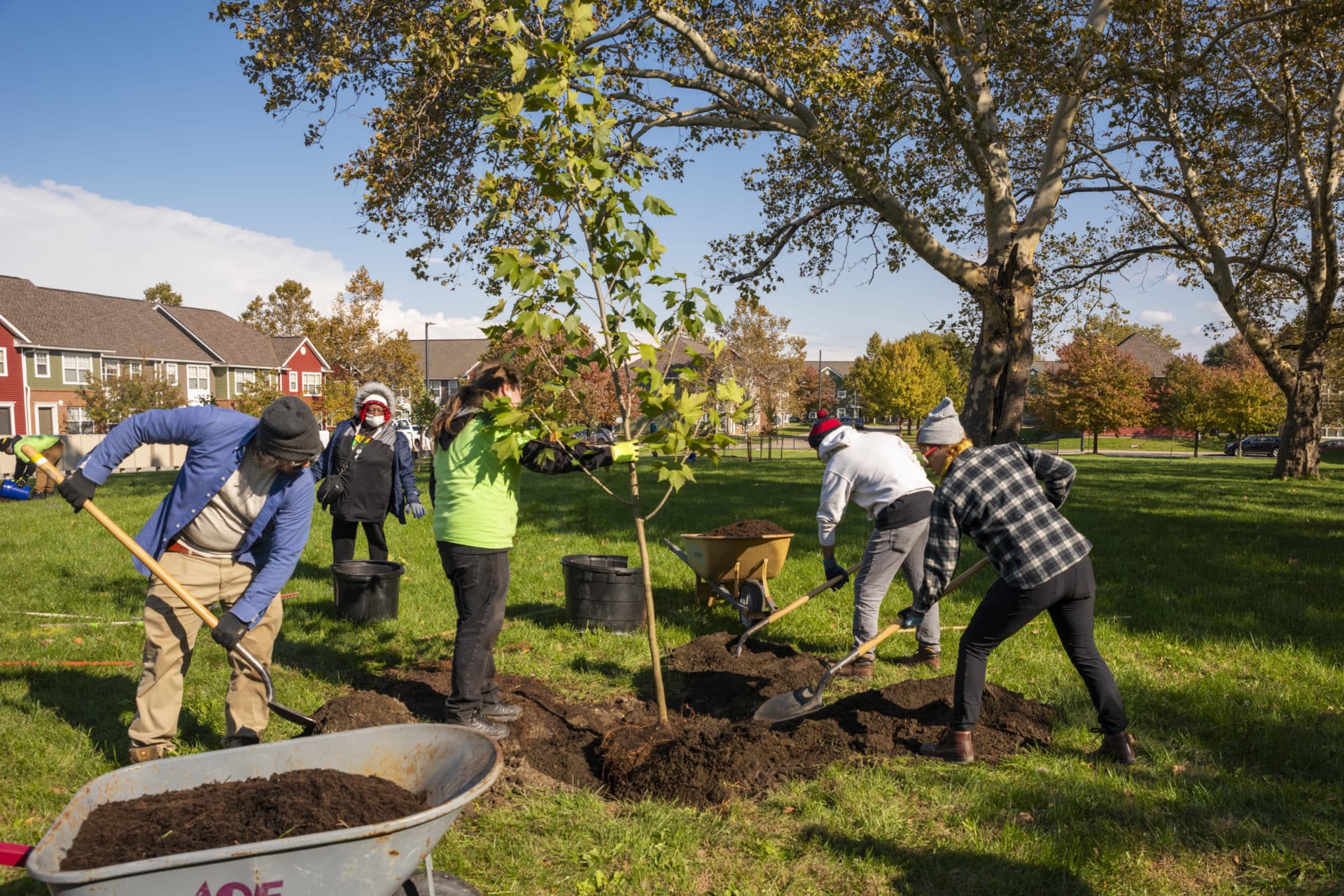 Holden Forests & Gardens is entering year three of our People for Trees campaign. Already, more than 10,000 trees have been given away, pledged, and planted by residents of Northeast Ohio. That's amazing.
But we still need more People for Trees to pledge and plant. Share your love of nature and invite a friend, neighbor and family member to join us.
Holden Forests and Gardens' People for Trees encourages and empowers residents in urban and rural communities to plant and care for a tree beginning with making a pledge. We will support each pledge with easy-to-follow instructional toolkits, guidance on how to select the most appropriate tree and where to purchase it, free virtual classes and other ongoing support.
Our goal is to have 15,000 trees planted and cared for together throughout Northeast Ohio by 2025.
Join the movement by filling out the pledge form below.
People for Trees is generously sponsored by:
Here are some of the things our People for Trees have said.
What do you love about trees?
"Planting them and watering them!"

Hunter (5)
"We planted a Magnolia tree in honor of a neighbor and the flowers are beautiful. It has become a special tree for our whole neighborhood."

Molly
Have you already pledged?
Be sure to take a picture of you with your tree and post it to social media with the hashtags #MyTreeInCle #HoldenPeopleForTrees
Be a friend to trees. Join People for Trees.
Make the Pledge
---
Support People for Trees by purchasing limited edition merchandise illustrated by Julia Kuo
Available now at The Garden Store at Cleveland Botanical Garden and The Treehouse Store at Holden Arboretum.