Our Community Forester Jessica Miller Mecaskey, a Crain's Cleveland Business 40 under 40 Award Winner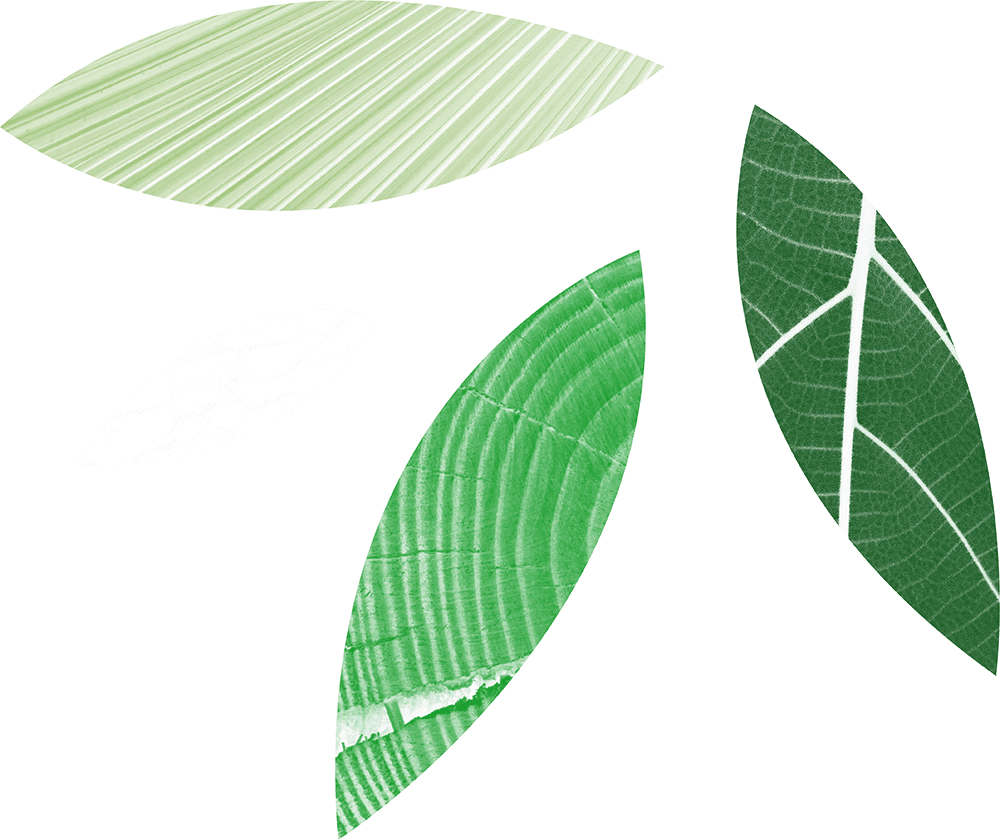 We are so fortunate to have a talented and devoted team of nature lovers at Holden Forests & Gardens accomplishing extraordinary things on behalf of the plants and trees in our region. Today, we are happy to share that Jessica Miller Mecaskey, Woodland Community Forester at Holden Forests & Gardens, has been recognized as one of the most impactful professionals in Northeast Ohio.
Here's an excerpt from Crain's Cleveland Business. To read the full story, click here. (Please note you have to be a subscriber to access the complete story).
For over 30 years, Crain's Cleveland Business has celebrated its annual "40 Under 40" program, recognizing some of the best and brightest professionals putting their stamp on Northeast Ohio. Just as in previous years, our honorees come from a wide range of backgrounds: real estate, law, nonprofits, sports and more. Whatever their roles are, they're each making a big impact on the world around them.
Their skills and successes have set them apart from their peers, each striving to strengthen the region and make a difference in their communities. So join us in celebrating our 40 honorees and all they've accomplished so far.
Jessica Miller Mecaskey, 35
Woodland Community Forester, The Holden Arboretum
The deep love and appreciation for nature that Jessica Miller Mecaskey brings to her role as a Woodland Community Forester at the Holden Arboretum was instilled by her family at an early age. "I was privileged to grow up with a family who prioritized outdoor time," she said. And it was during these periods in nature that she also found herself filled with wonder. "Wonder has often been the flashpoint for me, of inspiration and change, personally and professionally," she said. In her role, she gets to share her wonder with others, a habit that also seems passed down from family. "In the fall, if someone was sick or couldn't come out on one of our nature walks, my father would bring along this bulky VCR and camera and record the fall colors to share," she said.
Part of Miller Mecaskey's job involves outreach to the community, via either written materials or potentially even site visits. But she also works with her team on the arboretum's 67-acre Working Woods Learning Forest, promoting and demonstrating best woodland management practices for private landowners. "That's one of my favorite things, to bring people on tours or workshops in the woods and share my passion with them, translate what's going on in the woods and see their light bulbs go off," she said. It's this enthusiasm that makes Miller Mecaskey such a vital part of the Arboretum's mission, said David Burke, the arboretum's vice president for science and conservation. "Our mission is public service and Jessica embraces that idea," he said. "She embodies that effort of protecting a shared resource, a common environment." But part of Miller Mecaskey's gift is how she deeply she connects with others. "Her relationships with friends, family and the community are connections she values deeply," said Sharon Seyfarth Garner, who worked with Miller Mecaskey as her spiritual director at Belly of the Whale. "She has the wisdom, compassion and love that I usually find in someone who's lived many more years than she has … She values the earth, the way the earth sustains us and that we care for the earth," Garner added. For Miller Mecaskey, being able to do that in Northeast Ohio where she grew up has been an unexpected delight. "I didn't think that I'd land back here. But the neat thing about working in and studying ecosystems is that 'eco' means home and I've wound up back in my home ecosystem," she said. "Now I get to spend my days and my work actually caring for my little home and my home place."
Congratulations, Jessica. We are so proud of you!
Jessica Miller Mecaskey is an indispensable asset to our organization, our community, and a rising star in the areas of conservation and land management. As a Community Forester, Jessica has worked with numerous Northeast Ohio institutions in ecological sciences, land management, and education with a focus on trees and native plants. In 2022, she was awarded by the Ohio Society of American Foresters for her Contributions to Forestry Outside the Profession. She is currently the project manager of the Working Woods program for sustainable forest management at Holden, which received the 2023 Program Excellence Award from the American Public Gardens Association. Additionally, Jessica founded and serves as a co-leader of the North-Central Ohio Women Owning Woodlands chapter. Finally, she authored and coordinated distribution of the Small Woodland Management Manual, a public resource for the sustainable management of forested acreage.
At Holden, Jessica enjoys demonstrating best practices of woodland management, inoculating logs for culinary mushroom harvesting, and working with the next generation of talent in the areas of forestry and natural resources. Outside of her work at Holden, Jessica is an active member of her local church congregation and volunteers for meal prep at the City Mission. Jessica and her partner are active in the local music scene, and have performed at Beachland Tavern, Belltower Brewing, Cain Park, and Ben Franklin Garden. Jessica also enjoys food preservation, wildcrafting and creating botanically inspired cocktails. Her work and hobbies have given her experience in urban and rural environments, conservative to liberal populations, natural to cultivated areas, all allowing her to become a better educator and steward of Northeast Ohio.